Objectives
Simplify archive management and asset sharing across the entire business.
Have the ability to work either remotely or in a hybrid working model.
Maintain centralized control over how brand assets are being utilized internationally.
Create a repository of video and brand management tools within their pre-existing framework.
Results
Hours saved, per editor per month in archive and production management.
Proxy-based workflows allow the team to review content without having to restore high-resolution files
Brand consistency protected no matter where teams, partners, and customers intersect with their video content.
AI-powered asset tagging removes the need for manual metadata tagging and localization practices.
The Client
When The Home Depot was founded in 1978, Bernie Marcus and Arthur Blank had no idea how revolutionary their new "hardware store" would be. Today it's the world's largest home improvement retailer with nearly 400,000 staff and over 2200 stores. Creating and maintaining cohesive communications across the brand is a huge challenge.
To address this, Home Depot Television was set up inside the chain's Atlanta-based Store Support Center, tasked with the production of video content that acts as a communication tool to help maintain the company's culture. Content is produced in a studio, delivered via satellite to televisions and streamed to PCs and mobile devices.
Challenges
To create and output this content, Home Depot Television operates a full-service production and broadcast facility. When notified that the development of its Harmonic ProExplore archiving system would be ending, the channel's manager of BTV engineering Bruce Covey wanted to put in place a much more robust archive system to replace it.
At the same time Home Depot Television found itself in the position that many broadcasters do – it needed to do more with less. While content production isn't Home Depot's primary business, it still needed a system that was sophisticated enough to produce and distribute a huge amount of video while being easy to use. It also needed to provide a high level of support for the Home Depot Television's production team.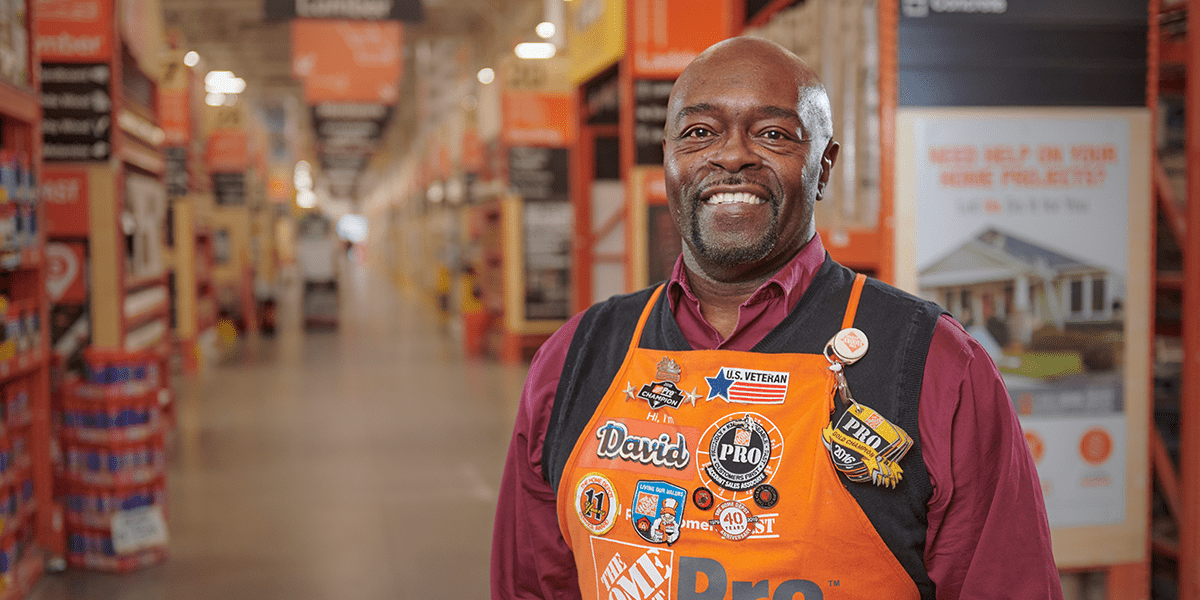 "Working with IPV has been excellent, the level of technical competence and system knowledge has been impressive. Their willingness to work out a suitable solution proved their desire to form a solid partnership."
Bruce Covey
Home Depot Television
Solutions
After learning of several installs of IPV technology in 'heavy-hitting' broadcast facilities around the world including CNN, it was clear to Home Depot Television that Curator would do everything it needed, and more. And because the system's built with an architecture of microservices, Curator can be scaled up or down to match resource and budgetary requirements.
The software framework for the project was created back at IPV headquarters in the UK, where its technical services team worked closely with Home Depot Television to build a Curator system that was configured to exactly meet the channel's requirements.
It was implemented to meet the company's initially small-scale requirements and run on three in-house Windows Server VMs where Covey's team exclusively utilizes Curator's web-based interface to access the system. Interfaced with a XenData/QualStar LTO storage system, Curator supports multiple microservices for the channel including IIS, IPVXCode, ClipSelect, DeviceDirector, ProcessEngine and AME transcoding.
The IPV Curator system is designed to allow Home Depot Television to find content faster and more efficiently, whether the team wants to pull materials from archive for new programming edits, or redeliver existing video content in new formats. For the fastest management, the IPV system is configured with a proxy view, allowing the teams to watch content without needing to restore high-res files. This means that they can use resources to focus on producing content, rather than wasting time on production tasks.
Curator is configured with a seamless connection to Home Depot Television's Harmonic MediaGrid storage system which lets the team quickly and easily bring video clips back online – in high or low resolution. It can also be used to create playlists of content for editing and transcoding functions.
Speed of access
Deploying Curator lets Home Depot Television speed up production processes, meaning that the same sized team can produce more content in less time.
Third-party integration
Close integration with storage, archive, and IT solutions allows the Home Depot to manage their video production systems and archives more easily.
Proxy-based workflows
Frame accurate proxy files at just 2% of the original file size means production teams can review content without having to restore high-res files.
Scalable Solution
Because Curator is built on microservices, Home Depot could implement a small workflow which can grow as its needs to.
Control of brand
Home Depot can ensure their videos are brand compliant and represent a company where reputation matters above all else.
Enterprise security
Footage is safely and securely stored with enterprise-level security measures, ensuring the client's data is strictly controlled and protected.
Conclusion
Speeding up functions, adding the ability to view proxies and integrating with a storage system has allowed Home Depot Television to create a much more effective overall production process. "The speed and efficiency of the interface allows us to quickly locate, view, and restore projects, individual files, or selected sub-clips to our online editing, transcoding and delivery systems," explains Covey.
IPV works closely with customers, designing systems that are modern, highly configurable and open. It then adds to this with technical and operational support for customers.
Your Turn
That's what we did for the Home Depot. Now what can we do for you? Book in some time below and let's find out.